Gozalandia & Ventana Cave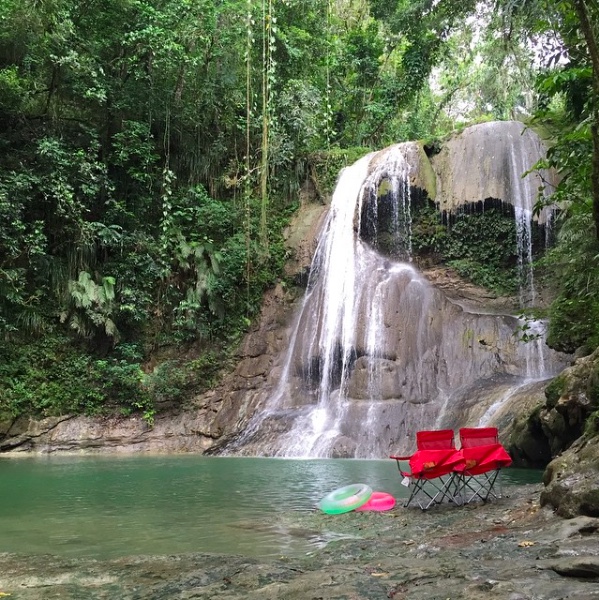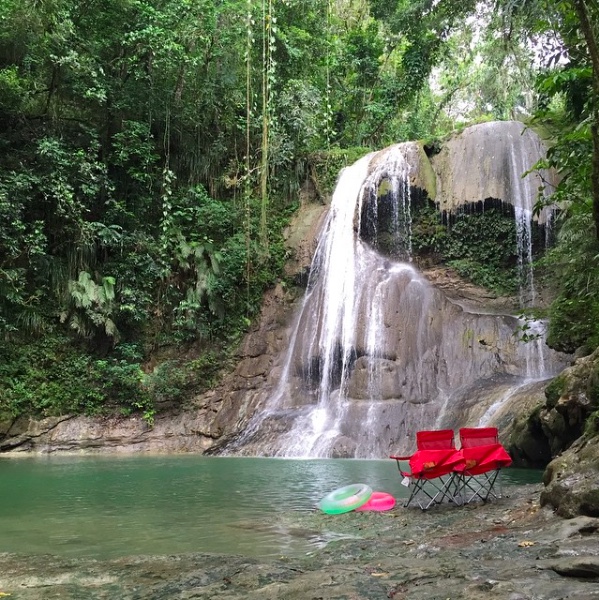 Gozalandia & Ventana Cave
This full day experience stars at Gozalandia, a waterfall like you have never seen before, located in San Sebastian, on the Northwest region of the island. From there, enjoy a traditional lunch meal at one of the local Lechoneras.
Dishes feature a whole roasted pig cooked over charcoal, served with taro root vegetables or with Arroz con Gandules. It's a local favorite throughout Puerto Rico and you'll quickly discovery why. Lechon Asao has being acknowledged by American chef Anthony Bourdain as having the best pig, and also being the national dish of Puerto Rico.
Continue your journey at Cueva Ventana and take unforgettable pictures in a stunning cave with a scenic overlook, located in Arecibo, before ending your day at a relaxing beach for a gorgeous sunset.
Time
9:00am- 7:00pm
Duration
10 hours
Cost
$175.00 per person + tax
Minimum two (2) persons
Maximum twelve (12) persons
Inclusions
Attraction admissions

Cold Beverages

Local "Lechonera"
Photo ops

Professional bilingual tour guide

Transport on air-conditioned vehicle
Exclusion
Gratuities (optional)

Tour is not wheelchair accessible
Learn about Gozalandia Waterfall
Enjoy the perfect getaway, Gozalandia one of Puerto Rico's most pretties natural waterfall, a pool at the bottom of the falls that people swim in that was deep and clean. There is also a small underwater "cave" on the right of the waterfall that people swim into with a good-sized air pocket above where one can surface and breathe.
Learn about Cueva Ventana
Cueva Ventana is the only natural cave in Puerto Rico, certified by the department of Tourism, Puerto Rico-Ecotourism program. Making it an cultural landmark, welcoming visitors to interact with nature in a safe environment during the tour. Walking with a trained biologists on staff who provide guided tours of the natural cave, which contains insects, snakes, and bats. Visitors get to interact with nature in a safe way during the tour, and the view overlooking the magnificent Rio Grande de Arecibo valley is breathtaking for everyone who makes the trek.
Notes
Children under 5 years of age are not allowed to participate in the tour due to new insurance regulatory requirements.